Murree is a beautiful hill station in Pakistan that is perfect for a romantic getaway. The cool weather and stunning scenery make it the perfect place to spend some quality time with your partner. There are a number of great hotels in Murree that cater to couples. The Pearl Continental is a luxurious option that offers stunning views of the mountains.
---
---
Want To Enjoy Honeymoon In Murree ? Lets Check In
1- PEARL CONTINENTAL HOTEL BHURBAN (5-Star Hotel)
Pearl Continental Hotel is a 5-star hotel located in Bhurban Murree. It is one of the best 5-star hotel for honeymoon couple to stay here. Nestled in the middle of a thick pine forest. Pearl Continental Hotel is 12km away from mall road Murree. Pearl Continental Hotel Bhurban is a glorious resort. From the hotel's balcony there is an extraordinary view of the Kashmir Valley and its snow covered mountains, during the winter season.
Book Now
2- KHATTAK LODGE MURREE (4-Star Hotel)
Khattak lodge Murree is located near Kashmir Point Governor House. Khattak Lodge has a garden, a terrace with a luxury restaurant. Khattak lodge Murree offering a perfect and calm space elevated with magnificent views and a serene atmosphere. Just 10mins walk from the mall road Murree.
The Hotel nestled away in the scenic green mountains. Khattak lodge combines the serenity of nature, with the comfort of home to provide the ideal gateway. The Hotel has standard, deluxe and two bedroom apartment for the guest to stay. Khattak Lodge is ideal property to stay for newly married honeymoon couple with their ambiance.
Book Now
3- MAISONETTE FIRHILL VILLAS MURREE (4-Star Hotel)
Maisonette Firhill Villas is one of the best family & couple hotel in Murree near Kashmir point at governor house road. Daultana house is Renowned for its old charm and high quality services, there is no better place for you to stay with luxury and comfort under a single roof. Mall road Murree is just 10mins walk from the property. This is an ideal property for newly married couples.
Book Now
4- MARCOPOLO RESORT BHURBAN (3-Star Hotel)
While talking about hotels after marriage Marcopolo resort should never be neglected. The Marco polo Hotel and Resort is located in Gharial Bhurban it is owned by FWO and best property to stay with luxury and comfort. There are 27 rooms with 3 categories deluxe, executive and junior suite. At Marco polo resort Murree there is also a presidential suite.
The Marco Polo Resort Murree is an ideal setting for a holiday extravaganza. Tastefully decorated, the elegant rooms come with an earthy color tones and are bathed in warm light. Mall road Murree is 11km away from the resort.
Book Now
5- SHANGRILA HOTEL AND RESORT MURREE (4-Star Hotel)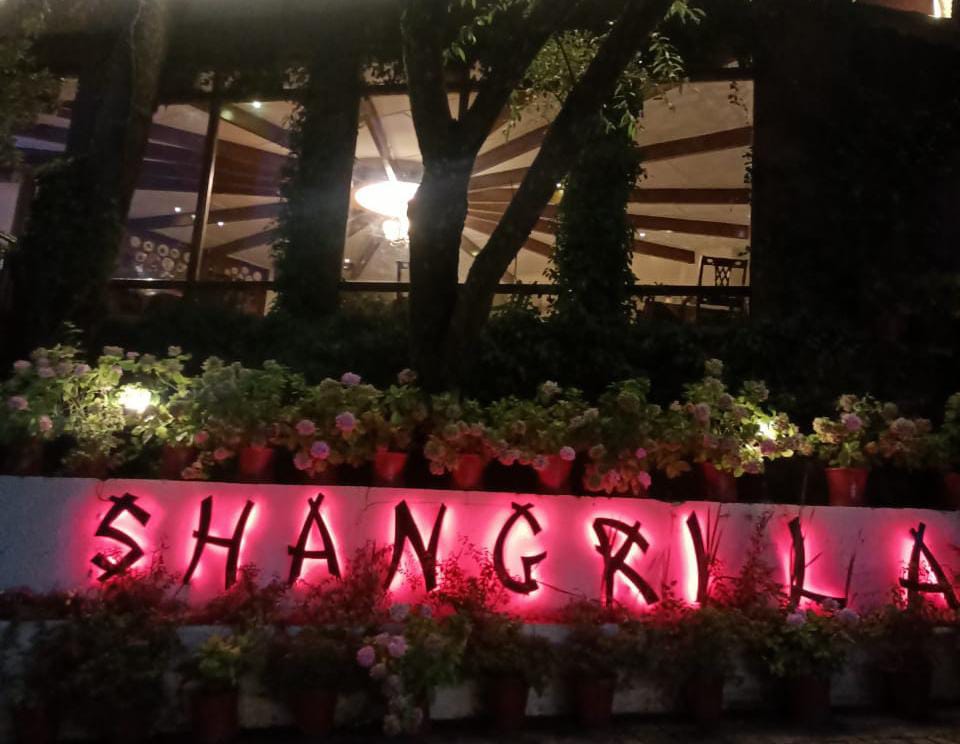 Shangrila Hotel and Resort Murree is the latest addition to the Shangrila hotel chain of resorts, one of the oldest hotel chain in Pakistan. Shangrila hotel is one of the largest hotel of Murree by area. It is around 102 canal area with 48 rooms. Shangrila hotel and resort is located at Lawrence College road adjacent to Punjab House near By Pass Murree.
Mall road is around 10mins walk from the property. As you drive up the meandering entrance to the Shangrila Hotel and Resort Murree Hills a singular thought grips you manifest tranquility. There are lush green forest views from the hotel.
Book Now
Key Notes
Pakistan has so many places that are perfect for a romantic getaway. Among them, Murree is definitely the most famous. As we mentioned in our blog post about Murree, it has stunning views, with amazing hotels to stay an interesting culture and it is a cool place to relax.
---
Where To Stay in Murree